MAD MONDAY FOOTY TRIPS. GO TO ANY LOCATION
WE DO ANY KIND OF TRIP incl. BUCKS PARTIES / HENS PARTIES / CRICKET TRIPS / NETBALL TRIPS
THE FREE STUFF!!!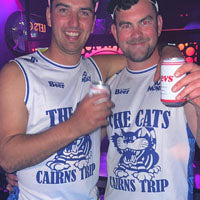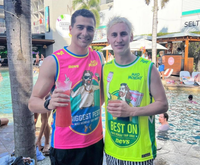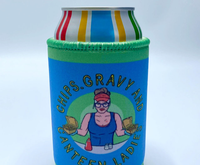 Mad Monday Stubby Holder each
Rubber Base Stitched & Glued In
Double Stitched and Durable
Made from Wetsuit Material
The reviews
Thanks so much to Mad Monday for our trip to Cairns. Making everything so quick and easy to organise. The merch was top notch. Also making sure we were looked after with drink specials in Cairns. Was the best trip away the boys have been on. Definitely be using Mad Monday again for next years footy trip.
Jimmy
Thanks guys for organising our Netball Trip to the Gold Coast. Everything was so well organised, Loved the Free nightclub passes, singlets and apparel, all the best quality.
Hannah
Thanks to Mad Monday the Tigers got to tick off Cairns off the trip away bucket list this year. Mad Monday made the trip absolutely amazing, little things like organising a guided tour on the first day to show the best places to drink. Definitely be using Mad Monday for all future footy trips.
Jason
Get Exclusive
access
To All Mad Monday Events When You Book Your Trip