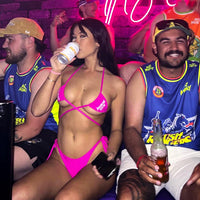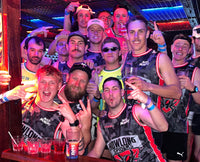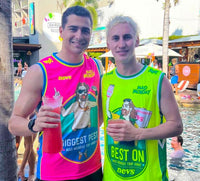 Cairns Footy Trip
Mad Monday Cairns Footy Trips are the perfect setup for End of Season Team Trips.
Footy Trips, Bucks Trips, Hens Trips, Cricket Trips, Netball and Punters Trips.
PACKAGES FOR ALL BUDGETS - GET VIP ACCESS TO EVENTS!
THE FREE STUFF!!!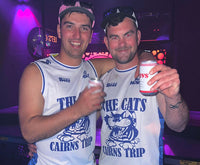 Custom Team Singlets each
Custom Designed From Scratch
Individual Nicknames
Your Clubs Logo and Colours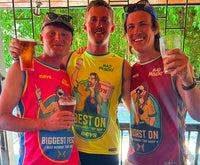 Award Singlets
Best On Singlet
Worst On Singlet
Biggest Pest Singlet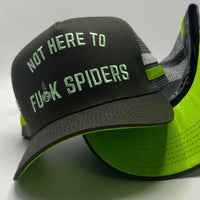 Mad Monday Hat each
Everyone Receives a Different Design
Highest Quality Hats
One Size Fits All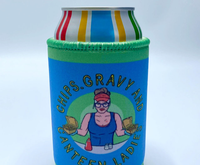 Mad Monday Stubby Holder each
Rubber Base, Stitched & Glued In
Double Stitched & Durable.
Made from Wet-suit Material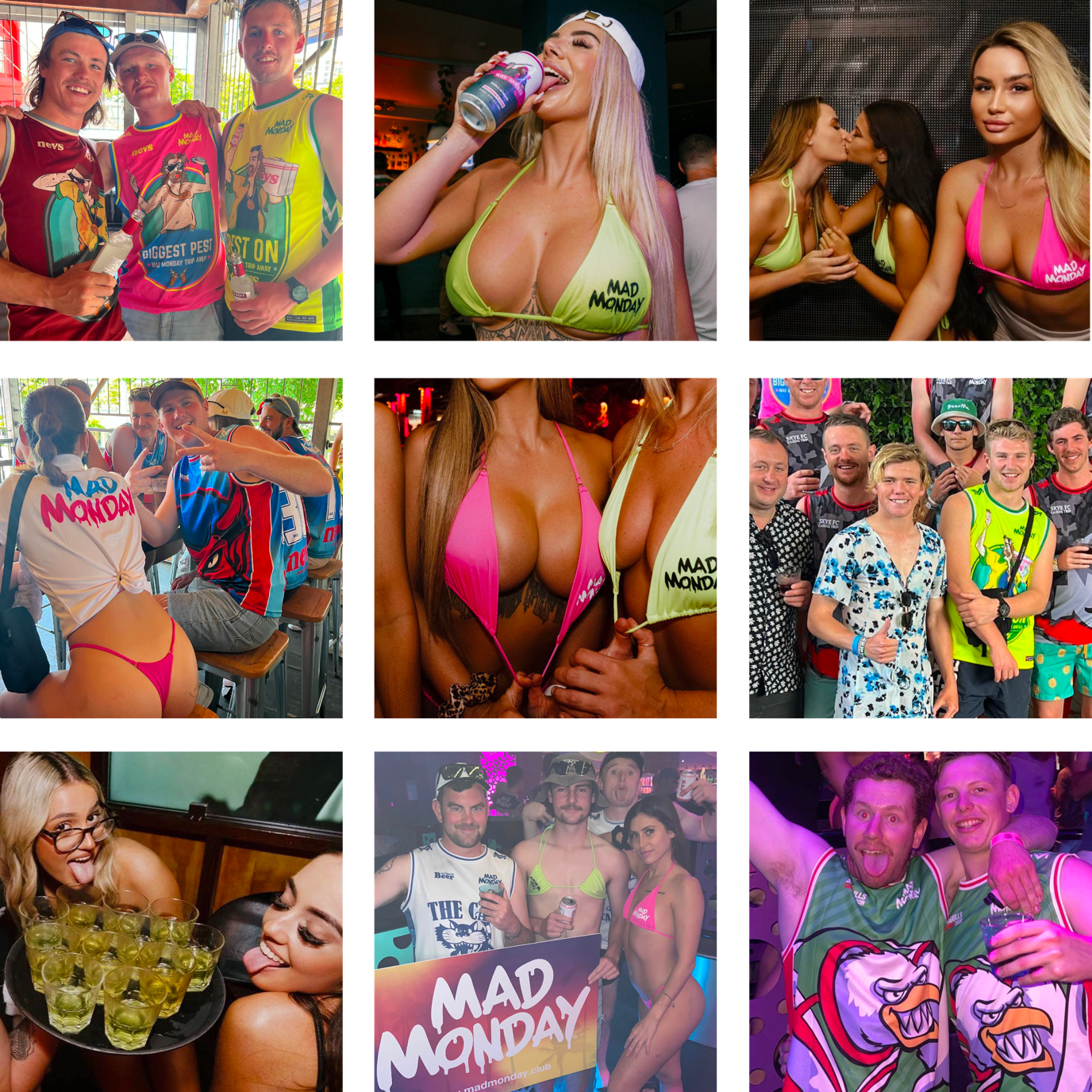 FREE ENTRY INTO MAD MONDAY EVENTS!
Events are exclusive to Mad Monday guests. Full bar loaded and ready to go. Full licensed pub & day club. Spots are limited for this. Sooner you book we can reserve your spot. DJs & Live Music all day into the night + Much more
Mad Monday Cairns Trip
Planning a Cairns Footy Trip? Look no further! A Cairns Footy Trip is practically a guarantee for an unforgettable weekend, and here's why.
Cairns, with its vibrant nightlife and an array of exciting activities, offers an unparalleled experience for footy teams, bucks parties, and netball squads alike.
One of the best things about a Cairns Footy Trip is the convenience of having all the main pubs and clubs within a short walking distance of each other.
No need for long cab rides or trying to coordinate transportation – everything is easily accessible, making your weekend hassle-free and action-packed.
What sets Cairns apart from other destinations is its stunning tropical weather. If you're coming from the south, you'll experience a delightful change in climate, perfect for outdoor adventures, beach activities, and, of course, enjoying your footy trip to the fullest.
But that's not all – Cairns has something for every group and every budget. Whether you're planning a lavish extravaganza or a more budget-friendly adventure, there are packages to suit all your needs.
Our team can help you tailor your Cairns Footy Trip to perfection, ensuring you have an unforgettable time while staying within your budget.So why wait? Contact us today to kick-start your Cairns Footy Trip adventure.
Let us assist you in crafting the ideal package that suits your preferences, ensuring your weekend in Cairns becomes the best time of your life. Whether you're planning a footy trip, a bucks party, or a netball getaway, Cairns has it all. Get ready for an incredible experience in a tropical paradise!
The reviews
Best Trip Ever!!!
Felt like a VIP all weekend. Best trip we have been on. Cant wait for next years Mad Monday trip already. The singlets are unreal too!
Brent A.
Quick & Easy To Organise
Thanks for making the trip so quick and easy to sort out. The weekend was next level.
Billy T.
Well Planned Out
Was great to have an itinerary I could have on my phone. Knew exactly what was going on the whole weekend. Will be doing it all again next year.
Samantha K.