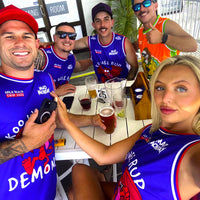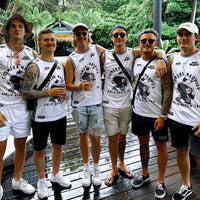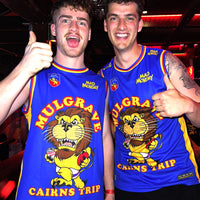 THE FREE STUFF!!!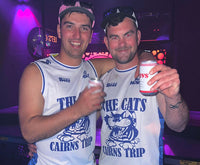 Custom Team Singlets each
Custom Designed From Scratch
Individual Nicknames
Your Clubs Logo and Colours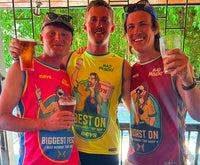 Award Singlets
Best On Singlet
Worst On Singlet
Biggest Pest Singlet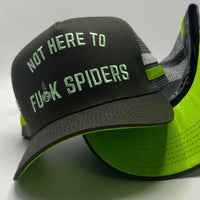 Mad Monday Hat each
Everyone Receives a Different Design
Highest Quality Hats
One Size Fits All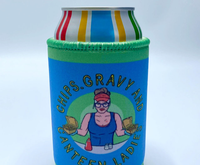 Mad Monday Stubby Holder each
Rubber Base, Stitched & Glued In
Double Stitched & Durable.
Made from Wet-suit Material
The reviews
Best Trip Ever!!!
Felt like a VIP all weekend. Best trip we have been on. Cant wait for next years Mad Monday trip already.
Brent A.
Quick & Easy To Organise
Thanks for making the trip so quick and easy to sort out. The weekend was next level.
Billy T.
Well Planned Out
Was great to have an itinerary I could have on my phone. Knew exactly what was going on the whole weekend. Will be doing it all again next year.
Samantha K.