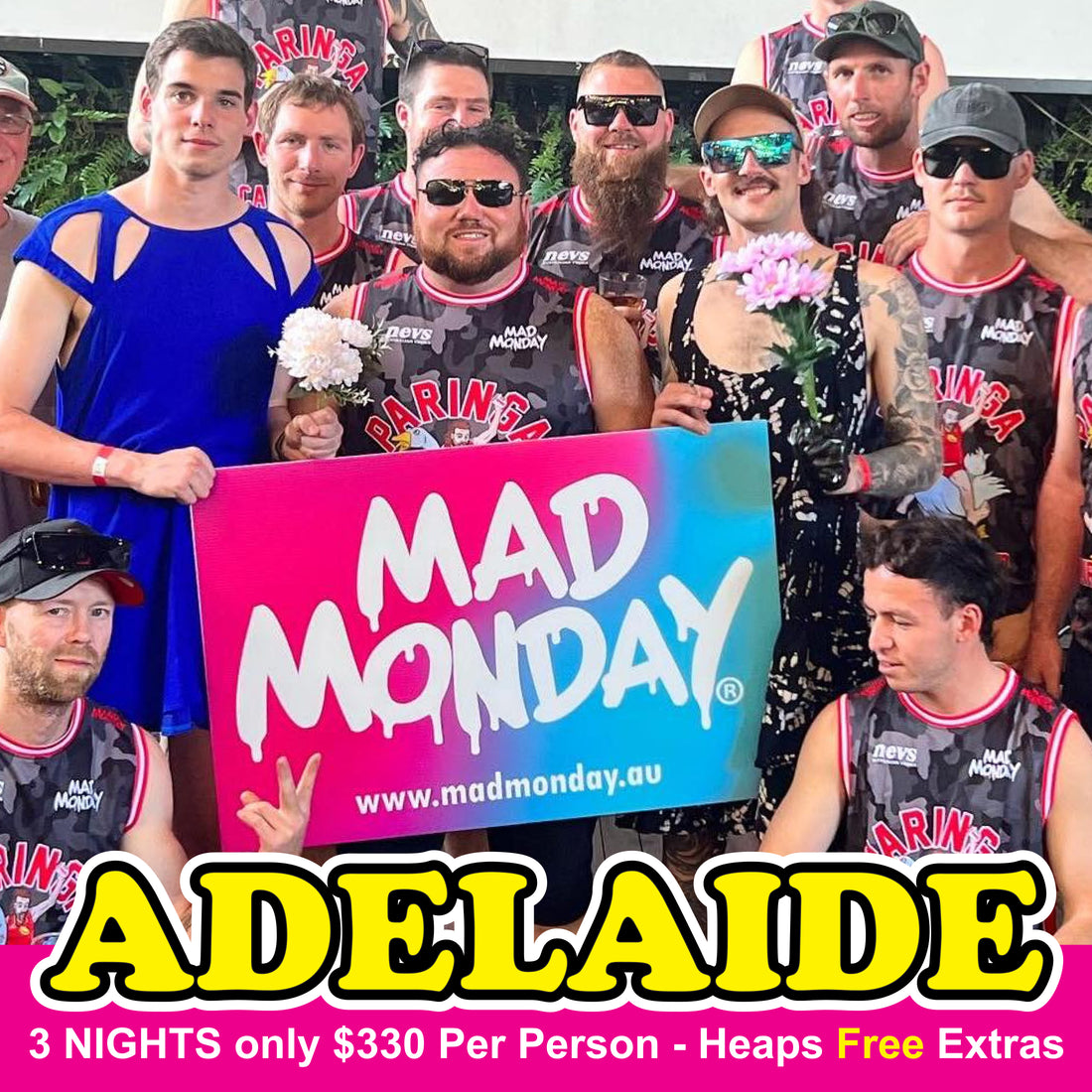 Unleash the Ultimate Bucks Trip: Adelaide's Rise to Bucks Party Stardom!
When it comes to planning an unforgettable Bucks Trip, Adelaide is emerging as the new go-to destination for groomsmen seeking an epic celebration before the big day. This hidden gem of South Australia is rapidly gaining popularity, and for good reason. From vibrant nightlife to a plethora of activities, Adelaide offers a Bucks Trip experience like no other.
Adelaide's Nightlife Extravaganza:
One of the standout features that make Adelaide a prime choice for Bucks Trips is its electrifying nightlife. The city boasts an array of unreal nightclubs, conveniently located on or near the famous Hindley Street. This central hub transforms into a bustling nightlife district after dark, offering an unbeatable selection of venues to keep the party going until the early hours.
Hindley Street – The Ultimate Party Strip:
Hindley Street, located in the heart of Adelaide's central business district, is the epicenter of the city's nightlife. Groomsmen and party enthusiasts will be delighted to find an assortment of bars, pubs, and clubs, all within close walking distance. This means no wasted time traveling between venues, ensuring an uninterrupted celebration for the bachelor and his entourage.
Adelaide's Affordable Flight Deals:
For those considering Adelaide as their Bucks Trip destination, the good news doesn't stop there. Securing cheap return flights is often a breeze, especially if you're flying from Melbourne. The close proximity and regular flight options make Adelaide an accessible and cost-effective choice for stag parties looking to maximize their budget without compromising on the overall experience.
Activities Beyond the Nightlife:
While Adelaide's nightlife is a significant draw, the city offers much more than just a party scene. From adrenaline-pumping outdoor adventures to laid-back winery tours, there's a diverse range of activities to suit every groom's preferences. Consider adding a day of golf, a brewery tour, or even a scenic cruise along the River Torrens to elevate the Bucks Trip experience.
Adelaide's emergence as a premier Bucks Trip destination is no coincidence. The city's vibrant nightlife, concentrated around Hindley Street, combined with the ease of accessing affordable return flights from Melbourne, makes it an ideal choice for groomsmen seeking an epic celebration. Whether you're after unforgettable nights on the town or a mix of thrilling activities, Adelaide has everything needed to create lasting memories for the groom and his crew. Book your tickets, pack your bags, and get ready for a Bucks Trip like no other in the stunning city of Adelaide!