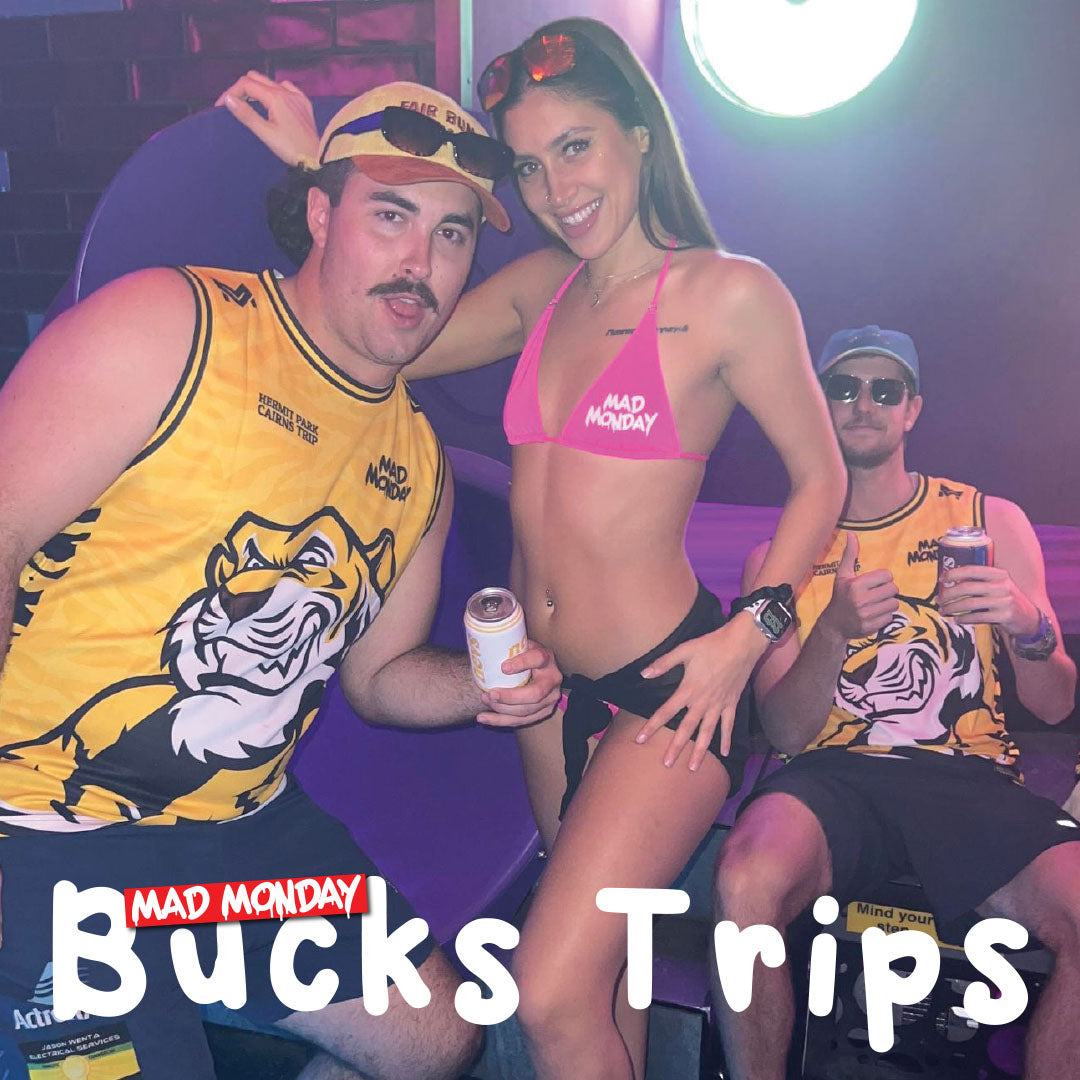 Ultimate Cairns Bucks Party: Unforgettable Trip Ideas and Activities
Are you ready to embark on an epic journey for your upcoming Bucks Party? Look no further than Cairns, the ultimate destination for an adrenaline-fueled and unforgettable experience. Get ready for the Bucks Trip of a lifetime!
At Mad Monday, we offer an extensive range of activities that are guaranteed to make your celebration a legendary one. Imagine taking the plunge with a Cairns BMX Bungy Jump, an exhilarating and heart-pumping experience that will leave you with lifelong memories. But that's not all - we have exclusive partnerships with all the top entertainment venues in Cairns, ensuring priority entry and access to the best nightlife the city has to offer. With us, you and your Bucks team will be treated like VIPs throughout the weekend, creating an atmosphere of pure excitement and fun.
To help you plan your dream Bucks Party in Cairns, here are the top 5 ideas that will take your celebration to the next level:
Cairns Party Boat: Set sail on the crystal-clear waters of the Coral Sea and party like never before. Enjoy the stunning views of the coastline while dancing, drinking, and creating unforgettable memories with your mates.
Cairns Party Bus: Take the party on wheels and explore the vibrant streets of Cairns in style. Our state-of-the-art party bus comes equipped with top-notch sound systems, laser lights, and a fully stocked bar. It's the ultimate mobile party venue!
Cairns Bungy Jumping: For the thrill-seekers in your group, a Cairns Bungy Jump is a must-try. Leap from breathtaking heights, feel the rush of adrenaline coursing through your veins, and conquer your fears together as you bond with your fellow Bucks.
Cairns Fishing Charters: If you're looking for a more laid-back and relaxing experience, charter a fishing boat and set off on a fishing adventure in the abundant waters of Cairns. Enjoy the tranquility of the ocean while reeling in impressive catches and enjoying quality time with your mates.
Great Barrier Reef Experience: No trip to Cairns is complete without exploring the wonders of the Great Barrier Reef. Dive into an underwater paradise, snorkel alongside colorful marine life, and witness the breathtaking beauty of one of the world's most iconic natural wonders.
Why choose Cairns for your Bucks Trip? The answer is simple - Cairns offers everything you need right at your fingertips. The city square is packed with all the amenities, entertainment, and attractions you could ever desire for a memorable Bucks Party. Additionally, our strong connections with local club and pub owners in Cairns guarantee that you'll be treated like true VIPs, ensuring a Bucks Trip that surpasses all expectations.
Make your Bucks Party the talk of the town and create memories that will last a lifetime. Choose Cairns as your ultimate destination, and let us take care of every detail to ensure an unforgettable experience for you and your Bucks team. Contact us now to plan the best Bucks Trip yet!