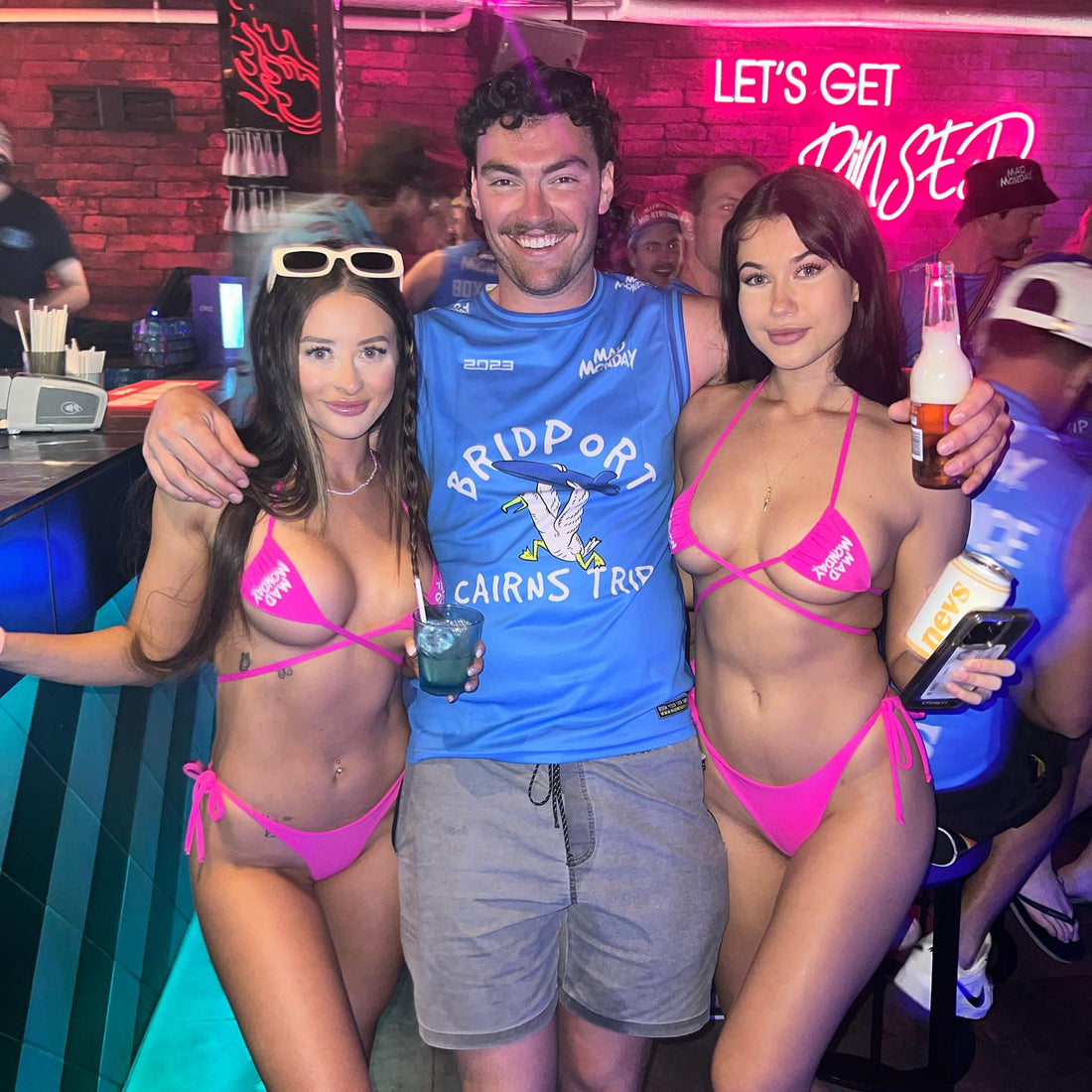 Top 10 Bucks Trip Destinations
Embark on an extraordinary Bucks Trip in Australia by discovering the top 10 must-visit locations. From the tropical allure of Cairns to the vibrant cityscape of Sydney, our guide covers the most exciting destinations for an unforgettable pre-wedding celebration. Dive into the unique offerings of Brisbane, Darwin, Airlie Beach, Melbourne, Gold Coast, Byron Bay, Adelaide, Perth, and Sydney. Unleash the ultimate Bucks experience with our curated list, ensuring you create lasting memories in the most sought-after Australian locales. Get ready for an epic celebration with our guide to the top 10 Bucks Trip destinations in Australia!
Cairns: Immerse yourself in the tropical allure of Cairns for your Bucks Trip. From exploring the Great Barrier Reef to vibrant nightlife, Cairns sets the stage for an adventure-packed celebration.

Brisbane: Choose Brisbane for a dynamic Bucks experience. This urban hub boasts trendy bars, riverside venues, and a plethora of activities, ensuring a memorable pre-wedding celebration.

Darwin: Opt for Darwin to infuse your Bucks Trip with a touch of adventure. Discover the unique blend of culture, outdoor escapades, and lively nightlife in the heart of the Northern Territory.

Airlie Beach: Airlie Beach beckons for a Bucks Trip immersed in tranquility. Nestled in the Whitsundays, enjoy relaxation, water adventures, and beachside festivities in this coastal haven.

Melbourne: Unleash the cultural capital of Australia with a Bucks Trip to Melbourne. Indulge in world-class clubs, eclectic entertainment, and vibrant arts, creating an unforgettable celebration.

Gold Coast: For a Bucks Trip with a touch of glamour, the Gold Coast awaits. Experience Surfers Paradise, upscale nightlife, and sun-soaked beaches in this iconic Queensland destination.

Byron Bay: Discover the laid-back yet trendy vibes of Byron Bay for your Bucks celebration. With beachside charm, eclectic pubs, Byron Bay promises a unique experience.

Adelaide: Unleash the excitement of Adelaide's nightlife scene as we guide you through the city's top-notch pubs and nightclubs. From lively pubs on Hindley St to pulsating nightclubs, Adelaide offers a diverse and vibrant nocturnal landscape.

Perth: Immerse yourself in the dynamic nightlife of Perth with our expertly curated guide to the city's top-tier pubs and nightclubs. From charming pubs that capture the essence of local culture to high-energy nightclubs with thumping beats, Perth boasts a diverse and exhilarating array of after-dark destinations.

Sydney: Conclude your Bucks Trip in style with Sydney's iconic offerings. From landmark exploration to harbor cruises and buzzing nightlife, Sydney ensures a cosmopolitan finale to your pre-wedding celebration.
Embark on the ultimate Bucks Trip by selecting from these top 10 Australian destinations, each promising a distinctive blend of adventure, culture, and entertainment for an unforgettable celebration.