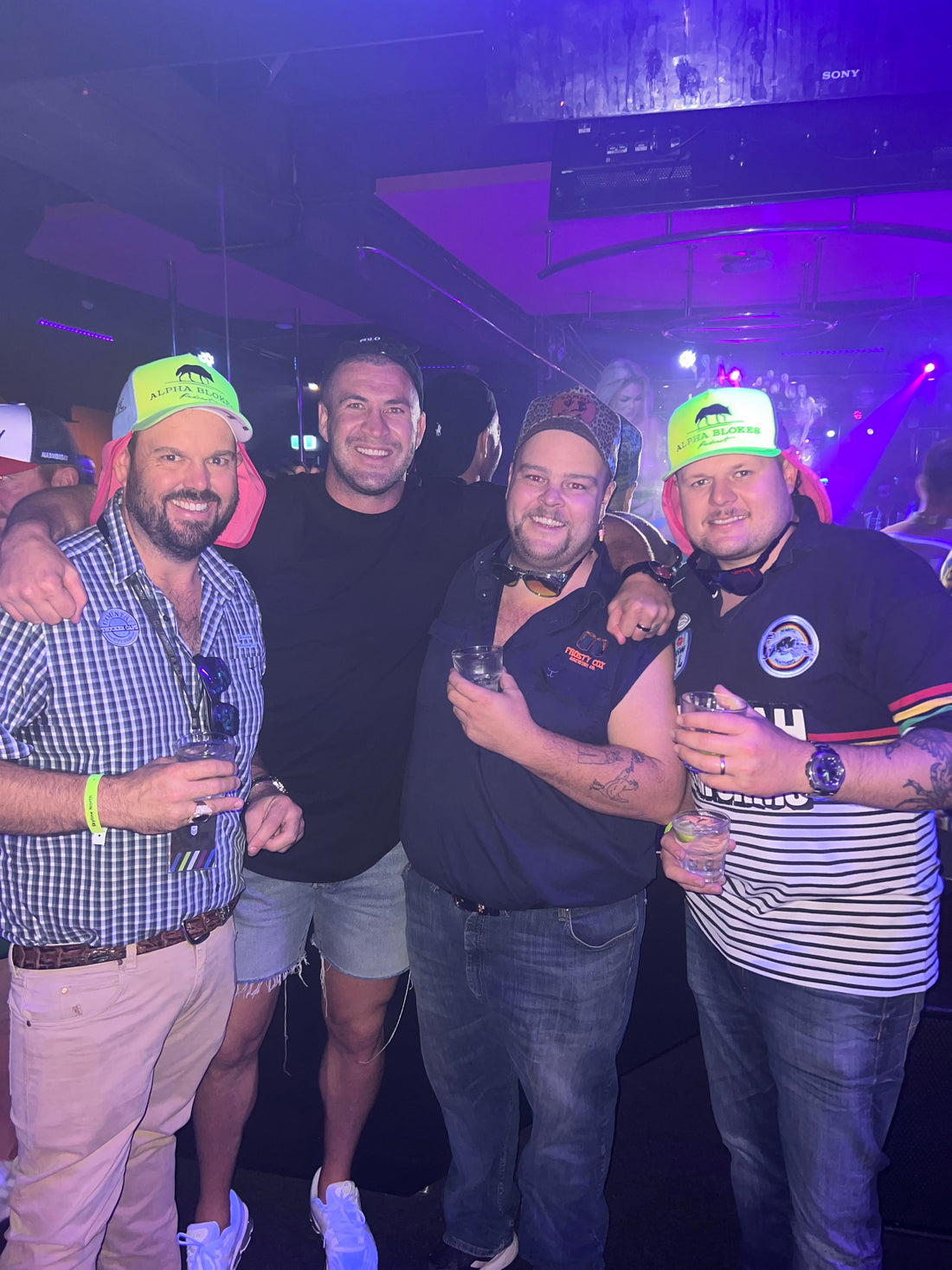 Mad Monday Magic Round Event
The Mad Monday Event in Brisbane was set to be a day of madness and celebration, and it did not disappoint. The sun was shining brightly as the doors of the club on Caxton Street were flung open, welcoming in the eager crowds. At the helm of this wild ride was The Two Flogs podcast, who were determined to make this the best Mad Monday Event yet.
The club was already buzzing with excitement as former NRL greats Jeremy Smith, Joel Thompson and Greg Bird arrived, ready to join in the festivities. They were greeted with cheers and applause as they made their way to the stage to kick off the event.
The event was not just for sports fans, as country music superstar Brad Cox was also in attendance. The Alpha Blokes Podcast's Tom Dahl was also there, bringing his signature wit and humor to the event.
The drinks flowed freely, and the food was delicious, keeping everyone fueled up for the long day ahead.
The event was a huge success, with over 250 people in attendance. The Two Flogs podcast hosts were thrilled with the turnout and the energy of the crowd. They made sure that everyone had a great time, and that the party continued well into the night.
The event had exceeded everyone's expectations and had set the bar high for future events.
The Two Flogs podcast had done it again, putting on a day of madness and mayhem that was talked about for months to come. The Mad Monday Event in Brisbane was truly a day to remember.