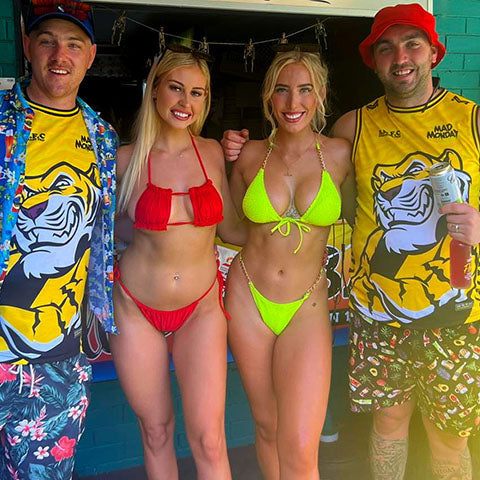 If you're looking for a truly unforgettable Darwin Footy Trip experience, look no further than Mad Monday. Our team specialises in creating amazing footy trips that are tailored to your needs and preferences. From accommodation to activities and everything in between, we've got you covered.
Our Darwin Footy Trips are designed to be fun, exciting, and most importantly, stress-free. We take care of all the details, so you can focus on having a good time with your mates. Our expert team will help you plan the perfect itinerary.
We understand that every group is different, which is why we offer a range of customisable packages to suit your needs. Whether you're looking for a wild weekend away or a more laid-back trip, we can create a Darwin Footy Trip that's perfect for you.
So why choose Mad Monday for your Darwin Footy Trip? Firstly, we have years of experience in planning and organizing trips for footy teams. We know what works and what doesn't, and we're committed to delivering an unforgettable experience for you and your mates.
Finally, we pride ourselves on our customer service. We're always on hand to answer any questions you may have and to ensure that your trip runs smoothly from start to finish. With Mad Monday, you can relax and enjoy your Darwin Footy Trip.
So if you're ready to experience the ultimate Darwin Footy Trip, get in touch with Mad Monday today. We'll work with you to create a package that meets your needs and exceeds your expectations. Let's make your footy trip one to remember!