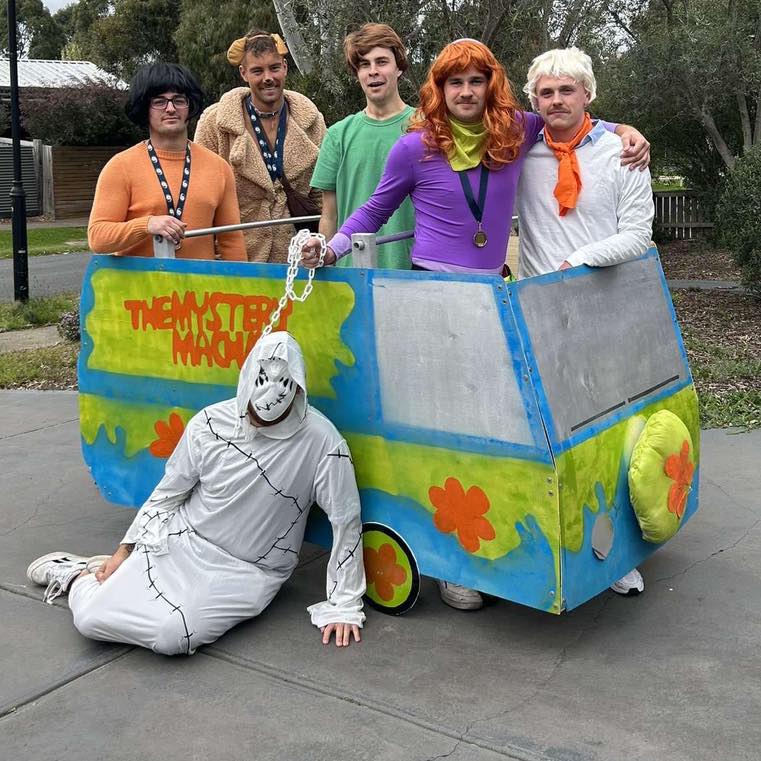 Best Mad Monday Costumes of 2023
2023 Marks Another Spectacular Year for Mad Monday Celebrations After the Season's end
Mad Monday events have undeniably taken the world of post-season celebrations by storm in recent years, and 2023 was no exception. As the dust settled on another thrilling season, players  gathered to revel in the excitement of Mad Monday festivities, showcasing their creativity through an array of mind-boggling costumes.
Mad Monday Costumes Steal the Spotlight
From outlandish characters to pop culture icons, the Mad Monday costumes of 2023 left spectators and social media abuzz with admiration. The level of dedication and imagination displayed by participants in their costume choices truly captured the essence of this unmissable event. In this article, we're going to delve into some of the most remarkable Mad Monday costume highlights from 2023.
The Mad Monday Phenomenon


Highlights from Mad Monday 2023
Marvelous Movie-Inspired Costumes: This year, Mad Monday attendees took their costume game to the next level, channeling famous movie characters. From superheroes to iconic villains, the attention to detail was extraordinary.

Nostalgic Throwbacks: Some Mad Monday participants revisited the past, donning costumes inspired by beloved childhood cartoons, video games, and retro icons. The result was a delightful blend of nostalgia and contemporary revelry.

Punny and Clever Outfits: Wordplay and wit shone brightly, as many individuals embraced punny and clever costumes that brought a smile to everyone's face. The creativity knew no bounds, from witty wordplay to hilarious visual gags.

Team Spirit: Mad Monday is not just about individual costumes; it's also a platform for teams to showcase their camaraderie and unity. Many squads coordinated their outfits to display their allegiance and unity, adding an extra layer of enthusiasm to the event.
Mad Monday 2023 in Retrospect
The 2023 edition of Mad Monday once again affirmed its status as an indispensable post-season extravaganza. It's not just about the costumes; it's about the shared experiences, the laughter, and the unbridled joy that permeates the atmosphere.
In conclusion, Mad Monday continues to capture the imagination and hearts of sports fans and players alike. The better the Mad Monday costumes, the more extraordinary the day becomes, and we eagerly anticipate what the next year will bring in terms of creativity, camaraderie, and unforgettable moments. So, if you're looking for an unforgettable post-season celebration, make sure to keep an eye on Mad Monday – where the fun never stops!